Well-known for our ruthlessness in putting
a stop to infestation and sanitization,

INTPest Hygiene Sdn. Bhd.
---
We are a licensed Pest Control and General Cleaning Services company based in Penang, serving clients of all sectors and sizes span across the northern region of Malaysia for over 13 years. With all these years of invaluable market experience under our belt, we are without a doubt one of the most sought-after solution providers trusted to carry out services in the safest and most efficient way.
INTPest are well-versed in all forms of pest control services. Our expertise ranges from exotic insect and pests to disease-bearing vectors such as ants, flies, mosquitoes, cockroaches, rats and all sorts of rodents.
Although not known to many, we actually made our name through our high proficiency in the treatment and elimination of termites (white ants). Our team is fully fitted with state-of-the-art equipment to carry out advance techniques in baiting, larvaciding, and flushing.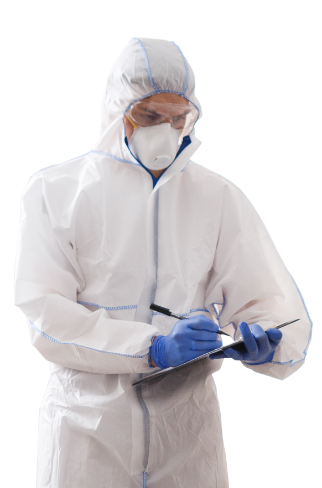 Our thorough study and accumulated knowledge on pests' nature and behaviors moulded us into the perfect exterminators. Our modern pest control methods include some of the latest technologies which are eco-friendly, non-toxic, and sustainable solutions. Also, we always strive to deliver the finest quality services and value to our customers while being environmentally responsible.
INTPest are not just all about Pest Control. We care for your hygienic wellbeing just as much as your living comfort. We also offer cleaning services such as general cleaning, carpet, upholstery, even to the disinfecting and sanitization of your home or business premises.
Leave it to INTPest for the most professional and thorough disinfection treatments on surfaces and spaces to sanitize your property effectively and prevent the spread of harmful bacteria and viruses especially in high traffic areas, and thus ensure best protection all.
Our
Vision
---
To be the most established pest-control and sanitization solutions provider in the northern peninsular of Malaysia by 2025, providing effective, environmentally-responsible and cost friendly solutions to help protect customers' living comfort, business reputation, and operation milieu.
Our
Mission
---
To offer services and solutions that deliver solid results, quality, reliability, honesty, professionalism, safety, and 100% satisfaction in every single case and portfolio to ensure the achievement of greener and healthier pest free and pathogen free environment.
Our
Core Values
---
Ethically trustworthy, professionally reliable.
Optimum result, yet cost friendly.
Advanced methods, zero mistakes.
Our
Commitments
---
We commit to comply with all pest control legislations, adhering to laws and regulations, upholding high standards of safety and health protection, warranting zero number of major mishaps, occupational illness or fatalities.
We commit to constantly upgrade our equipment and technologies to ensure we are on-par with market advancement, to ascertain our treatments are innovative and offer maximum effectiveness.
We commit to deploy only highly skilled and very competent technicians to deliver the best services and advices, for the best customer experience and your peace of mind.